Everyone has visited Mount Abu
The first time in the shrill, pulsating India with all opposites
Travel time: October - December 2011 | by Kathrin S.
Mont Abu, last stop in Rajasthan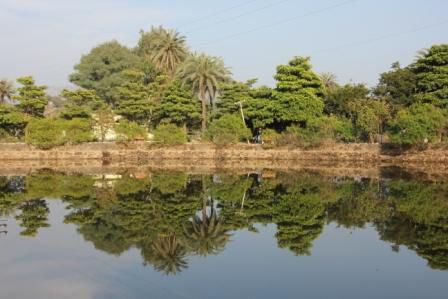 small lake in the vicinity of Mount Abu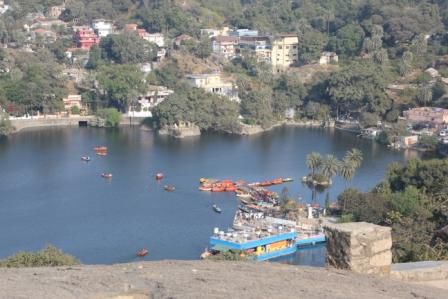 Nakki Sagar Lake in Mount Abu
Mount Abu, popular travel destination for Indian tourists
While we were waiting for the bus to Mount Abu, we met a strange European dressed all in white who also had Mount Abu as his destination. As always, the trip was a bumpy tour on the unpaved roads, this time we even had the opportunity to admire the sunset in this land of differences from the bus. The winding ride already revealed that we covered a few meters in altitude by bus, Mont Abu is at an altitude of about 700m, the highest mountains in the region are 1200m. The temperature difference on arrival was striking, while we were used to day / night temperatures of around 25-30 C, it cooled down in Mont Abu to 7-8 C at night.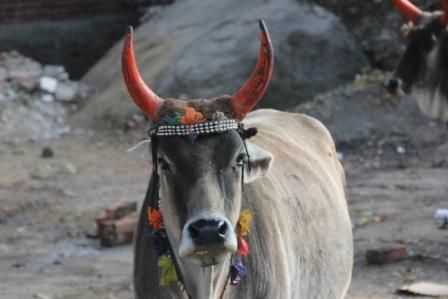 a confident sacred cow
Accommodation in Mount Abu
Like the previous times, we hadn't booked any accommodation and so we strolled through the streets of Mount Abu in search of a nice place to stay. The "man in white" accompanied us, he was there as good as at home. While I was expecting a nice, cozy, sleepy mountain village, we were surrounded by neon advertising and a street like at a folk festival, this place was so very different from all other Indian places we had seen before. Mount Abu was a tourist destination, but not for foreign tourists, but for Indian tourists and that is why this place was so extraordinary. The hotel search turned out to be more difficult than expected, high prices at an "Indian" level and little choice near the lake. Luckily we found a nice little guest house (with 3 rooms) near the lake with a large garden and a great view.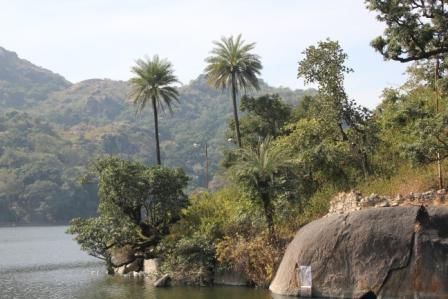 Great landscapes / mountains around Mont Abu
Mount Abu, the wonderful landscape
When we got up the next day, we only became aware of the beautiful surroundings and the clear air, it was really good to take a deep breath here after the dusty, hot cities in Rajasthan. After everything glittered and glowed in the evening, it was quiet and just impressive during the day. You could comfortably circle the lake, climb mountains, follow small paths or just watch the goings-on in the market
At the lake you could borrow clothes typical of the region to take photos or go for a ride on a richly decorated horse. For the Indian tourists, however, we were the main attraction after a short time and they wanted to photograph us, touch us and talk to us. Each temple faded on our arrival and the camera angle quickly rotated 180 degrees.
At one end of the village there is an imposing stone in the shape of a stooped man, the climb to it is beautiful and the view of Mount Abu and the surrounding mountains is impressive.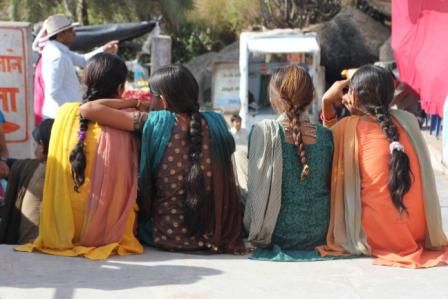 in front of the temple ..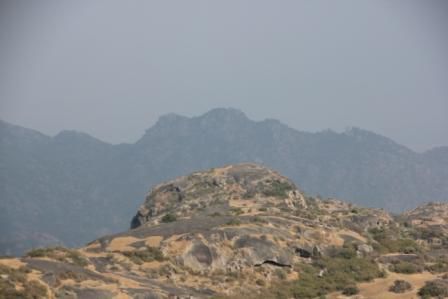 Mountains around Mount Abu
Ashram / Brahma Kumaris
The "man in white" had invited us to his ashram and so we went to look for this ashram. Obviously and littered with people / buses, we found the oversized ashram very quickly. We were only allowed in for a small part as we were not Brahma Kumaris followers. This organization (sect?) Has its worldwide headquarters in Mount Abu and is visited daily by thousands of followers (in white). Everywhere on the street in Mount Abu we met Indians dressed in white, the shops also had strange connections to this organization. Rather opaque and when I presented the goals of Brahma Kumaris (the search for light), I didn't feel more sympathetic to the association. Very engaging, certainly it also has positive aspects (education), but also scary how it takes possession of Mount Abu.
Overall, Mount Abu was a great distraction and it felt good to see the lush, green mountain landscape after the desert. Even if I sometimes had problems getting used to the temperature in the evening and my sweaters were barely enough for an evening stroll.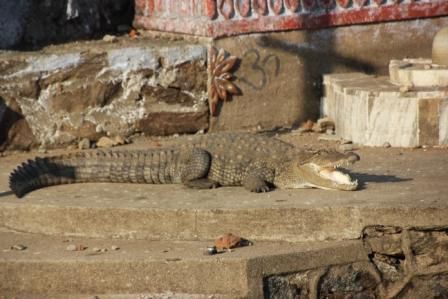 a lonely crocodile at a temple
Excursions / miscellaneous
During a head massage at the hairdresser's market, my head was really shaken, I almost became dizzy from knocking and pulling. Finally, I was then adjusted. In hindsight, however, the massage was quite relaxing, even if it looks pretty brutal.
Due to the lack of signage, it is difficult to climb the mountains without a guide. Together with Harsh and a friend we went into the wilderness, excited to see bears and possibly even panthers. Unfortunately we weren't lucky, but we were able to see great plants / fruits and enjoy the landscape from the mountain peaks.
On the way you can see caves in which babas (clergy) live and meditate (see photos)
Sometimes the infrastructure here in the mountain villages is still very inadequate, so that farmers have to bring their vegetables / fruit to the market up to 8km over the mountains on foot, an incredible achievement on the narrow beaten path.
The Dalwara Temple (dream in Mamor) is probably one of the most beautiful and impressive temples in Rajasthan, but unfortunately you are not allowed to take photos there and you have to join an Indian tour. Wonderful temple complex with elaborate marble decorations.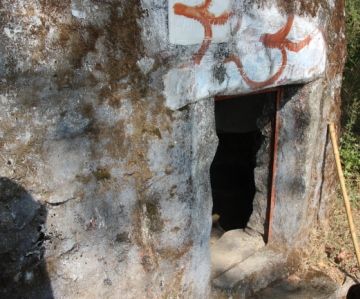 Crypt / cave of a baba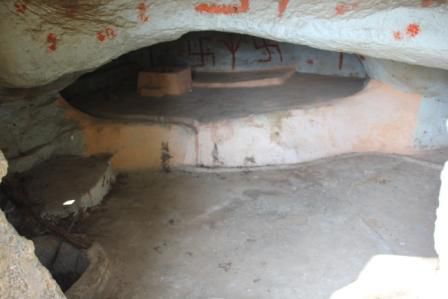 Inside the cave
What's the matter?:
Cologne - Mumbai first stage, further planning is still open All travel guides are out of date, Mumbai is much more modern and cleaner than I expected. Cows on the streets, that was once upon a time!
Details:
| | |
| --- | --- |
| Departure: | 31.10.2011 |
| Duration: | 8 weeks |
| Homecoming: | 23.12.2011 |
Destinations:
India
Vatican