Is it worth learning GraphQL in 2019
Workshops, articles and lectures on GraphQL
Workshop: Fullstack GraphQL with Apollo and React (JavaScript)
At the EnterJS in Darmstadt I am offering one on June 25th one-day workshop on GraphQL for JavaScript applications at. We will learn the basics and concepts of GraphQL in order to be able to assess for which applications and use cases GraphQL is suitable at all. In the practical part, we will look at how we can use Apollo GraphQL to develop and provide a GraphQL API for our JavaScript-based backend. To see how frontends can be built that read data via a GraphQL interface, we will develop for a React client. For use in "real", especially larger projects, we will also look at how a GraphQL application can benefit from TypeScript through type-safe queries.
Many of the concepts shown can also be transferred to GraphQL implementations with other languages ​​or frameworks.
Knowledge of JavaScript is required for the workshop. For the front end, rudimentary React knowledge is an advantage, but the procedures taught can also be used with other frameworks such as Angular or Vue.
Further Info and registration directly on the EnterJS website.
GraphQL for Java applications
If you choose the Are you interested in GraphQL development with Java, maybe one of my following lectures is relevant for you:
In the fall I will also be giving workshops on the development of GraphQL applications with Java:
Articles on GraphQL
Here you can find articles that I wrote as an introduction to GraphQL. They deal with Java in the backend and React / TypeScript with Apollo in the frontend: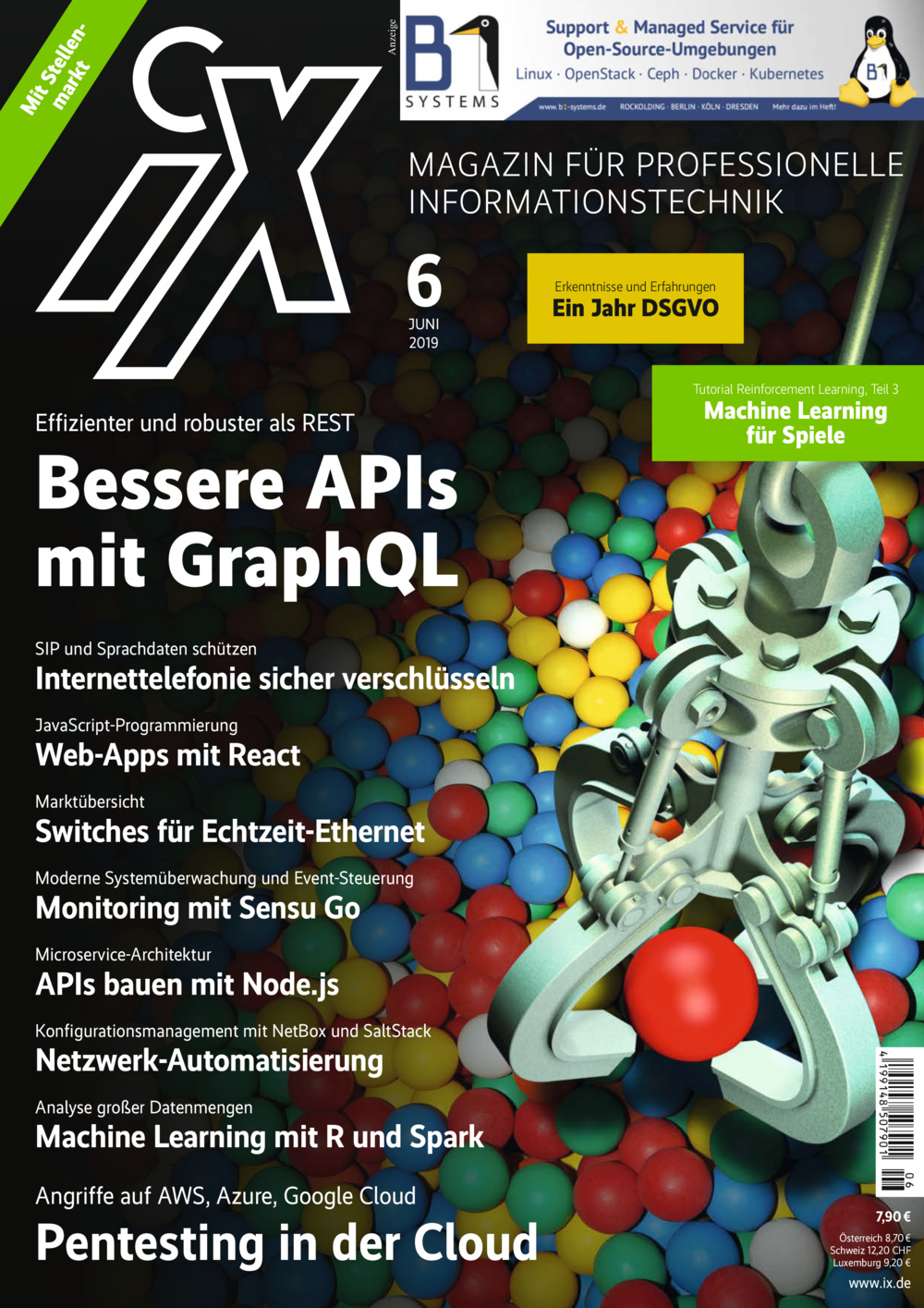 If I can support you and your team in getting started with GraphQL or in developing GraphQL-based applications, please contact me.