Schools are allowed to ban electronics
Apps use electronic voices to read stories aloud and encourage people to repeat them - however, expert Prof. Riedel criticizes: "Such apps can already animate linguistically - but the attachment behavior to parents, grandparents or other caregivers, which is essential for child language acquisition, is missing here. There is also a lack of correction of children's pronunciation errors and the explanation of new words. "
Children suffer from concentration problems caused by cell phones and TV
The LIFE study led by study leader Tanja Poulain made public in May 2018: Increased consumption of media also increases the risk of behavioral problems in 2- to 6-year-olds. The long-term study by Poulain's researchers at the University of Leipzig examined 527 children from Leipzig and the surrounding area.
Study author Poulain concluded:
"In our research, we found that preschool children who use their smartphones or computers on a daily basis have more behavioral problems such as hyperactivity and inattentiveness a year later than children who do not use these media."
BfS Institute warns: radiation damage is possible
Aside from the risk of developmental damage in children, the Federal Institute for Radiation Protection warns against the high-frequency electromagnetic radiation from cell phones. Its effects, especially for children, could not yet be foreseen. A study by the BfS, the so-called German Mobile Radio Research Program (DMF), examined between 2002 and 2008 the intensity of electromagnetic radiation at which biological effects arise.
Although the results remained below the standardized limit values, there were indications of biological effects. The BfS therefore advises adults and especially children to keep cell phone calls as short as possible, send SMS, use a headset and give preference to the landline network. The cell phone should be held to the ear and worn on the body as rarely as possible.
Consistently stick to the no to cell phones and set an example
Experts strongly recommend that the use of digital media must be made more conscious and trained. Parents and children are strongly advised to put the cell phone away not only at school, as in France, but also at home and to deal with their surroundings. According to studies, direct attention from caregivers alone promotes the optimal development of language, concentration and socially competent interaction.
donation
Your donation helps us
If you enjoyed this article, we would appreciate a small contribution to our work! Donate now with Paypal.
display
Distance training to become a holistic nutritionist
Are you interested in what's in our food and want to know how nutrients and vital substances affect the body? Do you want a healthy life for yourself, your family and fellow human beings? Nutritionists are popular - but the holistic aspect that is needed for sustainable health is often forgotten when giving advice. At the Academy of Naturopathy, you will get to know the connections between lifestyle and diet as well as physical and psychological well-being.
That educates interested people like you in around 16 months to become a holistic nutritionist out.
Is this article worth reading?
Share this article
swell
Rainer Riedel, Uwe Bsching et al., BLIKK media study, children and adolescents using electronic media, 2017
France has banned all children under 15 from using their phones in school, Business Insider.de, 03.09.2018
Tanja Poulain, Mandy Vogel et al., Reciprocal Associations between Electronic Media Use and Behavioral Difficulties in Preschoolers, in, International Journal of Environmental Research and Public Health, 2018
Federal Office for Radiation Protection, results of the German Mobile Radio Research Program (DMF), assessment of the health risks of mobile radio, May 15, 2008
Notice on health issues
This information is passed to the best of my knowledge and belief. They are intended exclusively for those interested and for further training and are in no way to be understood as diagnostic or therapeutic instructions. We do not assume any liability for damages of any kind that arise directly or indirectly from the use of the information. If you suspect illness, please consult your doctor or alternative practitioner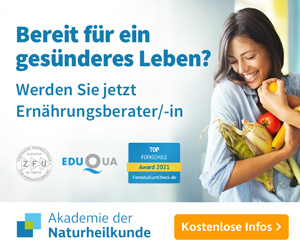 Subscribe to Newsletter
Exciting information about health and nutrition
1x per month
Login Successful. You will shortly receive a confirmation at the specified email address.
With your registration you allow the regular sending of the newsletter and accept the data protection regulations.
HEALTH CENTER © 2021 Neosmart Consulting AG. All rights reserved.